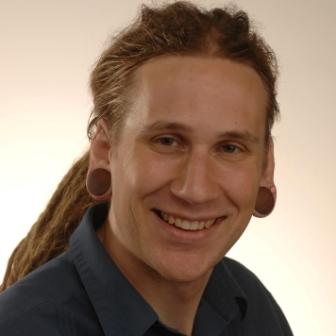 Individual Psychotherapy/Counseling and Assessments
I am a counseling psychologist with experience in psychotherapy/counseling (individuals, group, and relationship/couples) and psychological assessment (including ADHD and disability). I have worked with many different presenting concerns including: depression, anxiety, eating disorders, obsessive compulsive disorder, partner relationship problems, trauma, gender transition, and much more. I have particular expertise in affirmative therapy for sexual orientation, gender and transgender identity, and multicultural issues.
I believe that long-term psychological and relationship healing can happen through the process of empathic and supportive counseling. I seek to understand the worldview of my clients and work within their perspective. For more about my style of therapy, please visit my "Therapy Services" page.
In addition to serving people in the immediate Spokane area, I provide psychological services via teletherapy / videoconference to individuals anywhere in Washington. This can be particularly useful for people who live more rural parts of the state or who need my particular expertise.
Transgender Services
In addition to general therapy with people from many cultural backgrounds, I have a lot of experience working with many people who fall under the broad transgender umbrella. Transgender rights, access to good medical treatment, mental health care, and social justice are particular passions of mine. If you are transgender, agender, gender-queer or non-binary and need therapy and/or an evaluation for hormones or surgery, please follow this link for more information about how I can help:

Psychological Testing for Academic Issues and Disability Status
I conduct academic and psychological testing for intellectual disability, ADD / ADHD, dyslexia, other learning/developmental disorders, and gifted / talented. This testing is common in social security disability evaluations and is also part of obtaining academic accommodations in schools, universities, and standardized testing. For further information about psychological testing, please follow this link:

.
Group Therapy
Group therapy can be a great way to work through your challenges and build relationships. Whether its depression, anxiety, substance use, relationship problems, shyness, trauma, coming out, or some other struggle, group therapy can be a great help. The purpose of this type of group therapy (Process therapy) primarily centers around helping people connect with one another, communicate/express their emotions openly, and find meaning in their lives by becoming meaningful in the group. Please contact me if you are interesting in beginning group therapy in the summer/fall of 2018. Group therapy is open to nearly anyone from every walk of life and from any culture, race, age, and religion. Especially welcome to all sexual orientations and gender identities.
For more information about group therapy, please click here:

_____________________________________________________________________________________
Appointments
Please call or email to schedule an appointment for therapy or testing.
504-390-5782
kizer.bobby@gmail.com