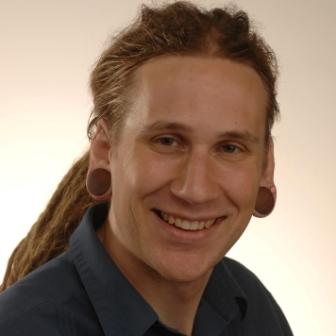 I am a counseling psychologist with experience in psychotherapy/counseling (individuals, group, and relationship/couples) and psychological assessment (including ADHD and disability). I have worked with many different presenting concerns including: depression, anxiety, eating disorders, obsessive compulsive disorder, partner relationship problems, trauma, gender transition, and much more. I have particular expertise in treating LGBTQ+ individuals and couples.
I especially enjoy working with clients/patients representing a wide range of diversity from 5-75 years of age and from many different races, ethnicities, religions, genders, sexual orientations, and abilities. I have worked in private practice since 2011. I have previously worked at a number of University counseling centers, a children's mental health hospital, a community counseling center, and a long term residential "group-home." I graduated with my PhD and Master's Degree in Counseling Psychology from the University of Missouri-Kansas City (UMKC). I have also taught numerous undergraduate and graduate courses in psychology and counseling at UMKC and Xavier University New Orleans.
My counseling theory is primarily psychodynamic/psychoanalytic and is also holistic: working with thoughts, emotions, behaviors, personal history, culture, relationships, dreams, and early memories. My style of therapy pays special attention to the unconscious factors that are contributing to your specific challenges. Frequency of therapy ranges from 1-2 times per month to 2-3 times per week (depending on finances, availability, and preference). For more about my approach to therapy, please visit my "Therapy Services" page.
I am a strong advocate for social justice, "actively making the world an equitable place for all." Social justice involves balancing the resources, opportunity, and power of all people so that minority groups of all kinds can enjoy all the same privileges of the majority. It means ending discrimination both on individual/personal levels as well as the systemic level. I pay particular attention to issues of discrimination and prejudice in therapy and in my personal life.
In addition to therapy and testing, I am available to provide professional trainings, presentations, and consultation on general diversity issues, specific LGBTQ+ issues (including trainings about transgender identities and gender dysphoria), and other mental health concerns such as: stress management, effective communication, and conflict resolution.
Social Justice Scales Created by Dr. Kizer
I have developed two scales to measure counselor's attitudes towards social justice advocacy outside of the individual therapeutic session. Further information about these scales, including full psychometric data can be found in my dissertation, published through the University of Missouri-Kansas City: https://mospace.umsystem.edu/xmlui/handle/10355/11362
The Counselor's Attitudes Toward Social Justice Scale

(CATSJ-S)

is a brief 5 item measure to assess counselor's attitudes regarding general social justice advocacy outside of the therapeutic session.

CATSJ-S.pdf
The Lesbian and Gay Affirming Social Justice Competency Scale

(LGASJC-S)

is a 28 item measure to assess attitudes and actions that specifically work towards social justice for gay men and lesbians. This scale measures the following lesbian and gay affirming social justice competencies: (1) self-efficacy, (2) attitudes, (3) actions, and (4) awareness.
LGASJC-S.pdf
-To contact me about therapy or presentations, please email me at kizer.bobby@gmail.com
or call at 504-390-5782